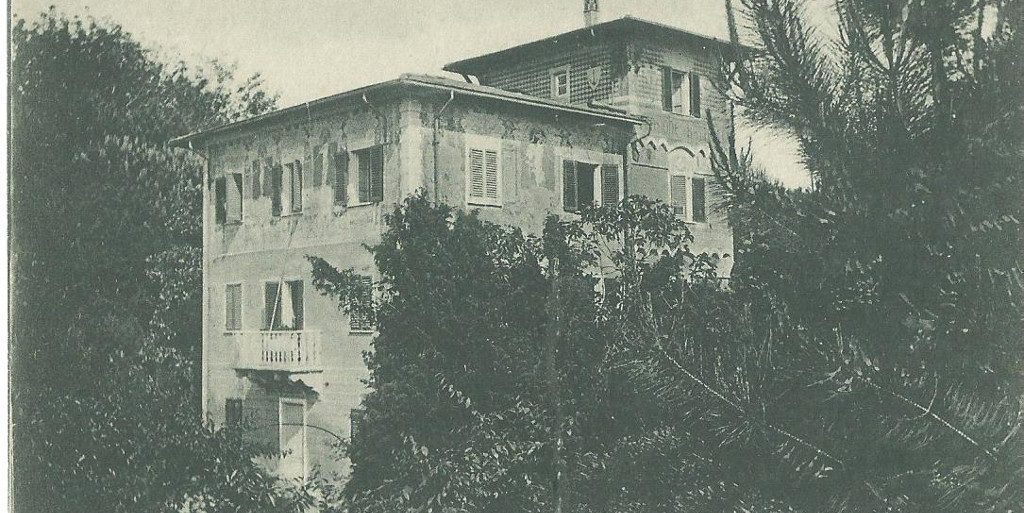 Hotel Battelli Marina di Pietrasanta – Motrone
Between the nineteenth and the twentieth century, the beach was totally free and sand dunes were formed naturally thanks to the winds and the tide. The mild climate of the Versilia, facilitated by the shelter of the Apuan Alps, was the best part of this place.
Raffaello Battelli, dealer of marble handicraft, grandfather and great grandfather of the owners, built the villa in Motrone by the sea and the pine forest.Slowly in the marina arrived new families, restaurants and shops. The diligence connected Pietrasanta with the marina bringing the tourists that came to bath in the sea and relax open air until night.
Everything was lead on with simplicity, until the arrive of the electric tram (1914) that marked the end of an era, a romantic time. That happening was a great news for the public and the tourism growth. But sadly, everything was interrupted by World War I.
Arturo Battelli, one of the 5 sons of Raffaello, once back home from the war, opened the villa as hotel and started working there with his wife and sons: it was 1920. So began the history of this hotel, a family business passed down from generation to generation until today.
At the end of World War II, the villa, transformed into german soldiers headquarter, risked to be destroyed. Germans had already placed the bombs but they didn't had time to make them explode.
Later, the villa became an hospital for the american soldiers of the headquarter of Tonfano.
Arturo Battelli died on February 2. 1945. Starting from the summer season of 1946, his wife passed their daughter Valeria, of just 18 years old, the task to lead the Hotel Battelli.
The guests were mostly families that stayed at the hotel for a long period and Valeria, under the guide of her mother, learned soon how to deal with them.
In 1952, they decided to build another building with modern comforts to enlarge the guests number.
Valeria has worked in the hotel until 2010 with Massimo and other trustworthy employees. She has a lot of memories about her family, the sacrifices they made, the satisfaction of this job… trying to give guests an unforgettable holiday and create pleasant moments of rest and peace.
In 2017 they gave us the honor to carry on this adventure.
...siamo appena tornati a casa dopo aver passato una settimana all'hotel BATTELLI!!!!! Questa è la quarta volta che ci torniamo.... ci siamo trovati molto bene ( come sempre ), il personale è molto gentile e sorridente, ottima pulizia, cucina favolosa e un bel giardino curato e fresco. ...